What do We do?
Or what can we do for You?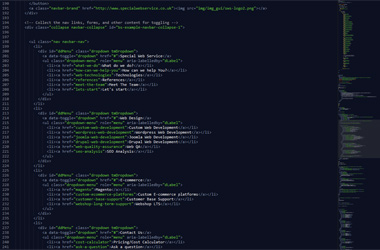 Our primary mission is to do special web tasks. In other words, we will do all those unusual and maybe strange requests you might have. Members of our team have been here since the begining of the internet, meticulously gathering knowledge and experience over the years. Since there are lot of services we can offer, to make it easy to you, we'll divided it into several sections. There are three main sections
Special Web Services - everything that counts as non standard services (Custom module development, large dataset conversion, developing of web services apps)
Web Development - creating appealing cutting edge sites, weather custom or on any of the platforms (Word Press, Joomla, Drupal)
E-commerce - creating, implementing and launching your virtual malls and long term support (Primarily we use Magento but if you need we may create custom E-commerce plaform for you)
We also do converting of large datasets and data manipulation. For example: if you need to export your Access datasets, add something to every record, or to set of records and import it to Oracle we might be the right company to help you do this.
Maybe you would like to get better performace of your e-commerce site, or in need for some special modules that will automate your site? Tell us your ideas and we'll be glad to help you.
To get more feeling about range of our services please browse the site, and don't forget our References.